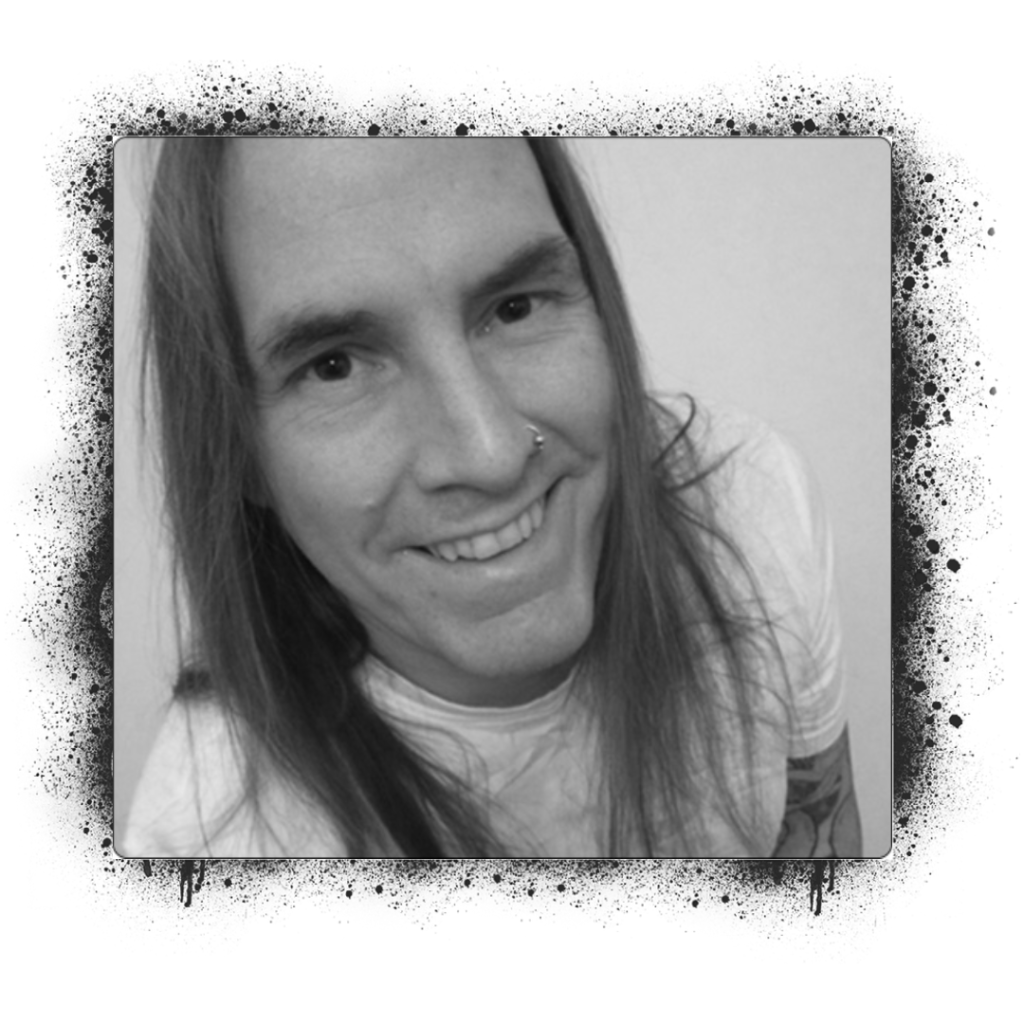 FOXZ
Born in the Stoke on Trent and raised on a diet of good music and great times, Foxz was lucky enough to be exposed to a wide section of music and genres at a young age from psychedelia to punk, mainstream to metal. Foxz been DJing rock, metal and alternative music for over 25 years not only in his home town but nationally and abroad. Through playing Clubs, Radio, Rallies and Festivals Foxz been fortunate enough to meet and work alongside some great artists both unsigned and major players. One of the many highlights of his career was opening for and introducing Clawfinger on their Zeros & Heroes UK tour.
Aural Pleasures
00:00 GMT (Wed into Thurs)
The HRH Sleaze Show
21:00 GMT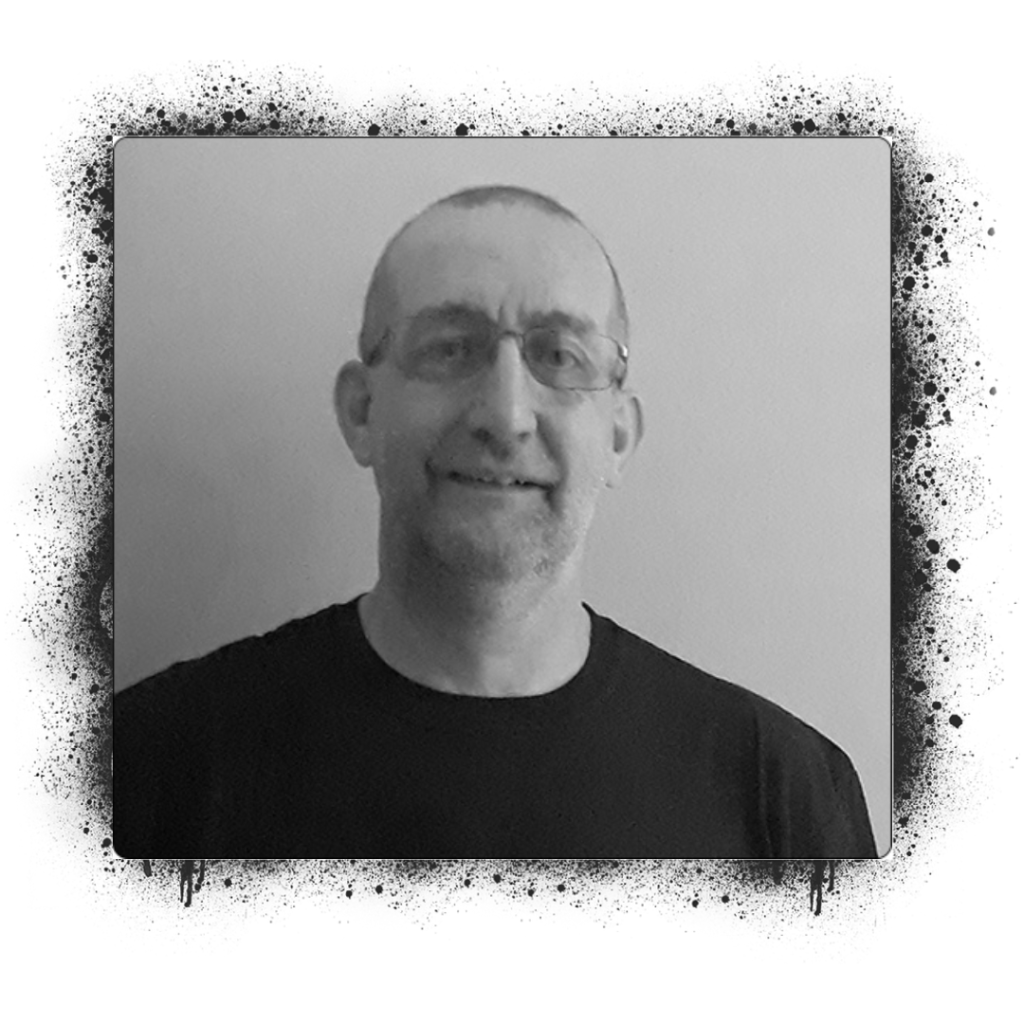 Ian Crawford
Cooking and music are Ian's two big passions and he is very lucky to be able to cook for a living and DJ as a side line. Like recipes, music is a blend of different ingredients and it's all about how you mix them together. Ian has a wide range of musical taste and he chooses tracks from varying genres to entertain.
Old New Borrowed & Blue
10:00 AM GMT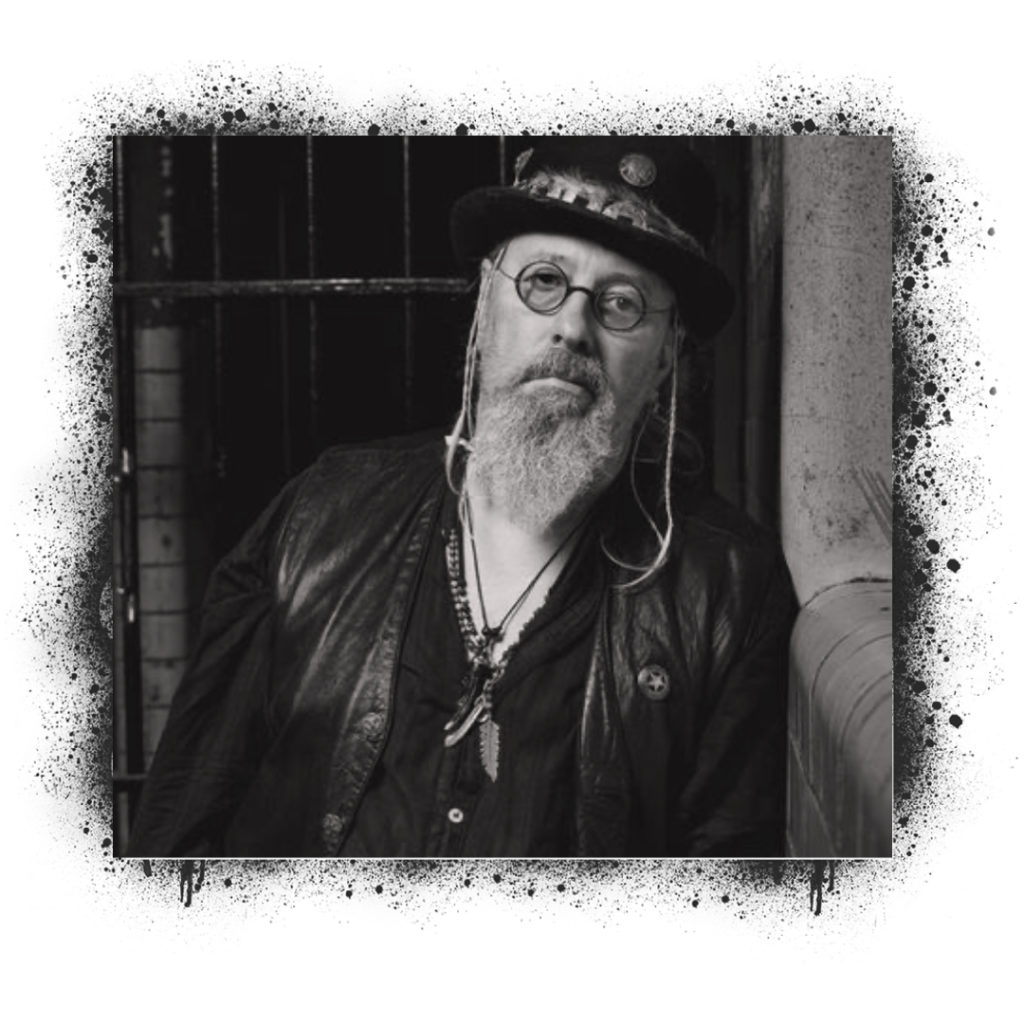 Greyfox Growl
The name was given by a friend in Colorado when Greyfox lived there for a while. His friend said that he sounded like a Greyfox Growling when he sang, so he kept it! Greyfox's love for Southern Rock goes way back to the 70's when he first saw Black Oak Arkansas singing Go Jim Dandy with the amazing Ruby Star on backing vocals, and then came The Marshall Tucker Band, Lynyrd Skynyrd, Ozark Mountain Daredevils and of course lately among many Cadillac Three, Blackberry Smoke, and The Sam Morrison Band. Southern Rock means a great deal to Greyfox and he is very happy to be able to play the music he loves on Hard Rock Hell Radio, Peace and Love.
Enjoy the show…HELL YEAH.
Diamonds n Rust
12:00 GMT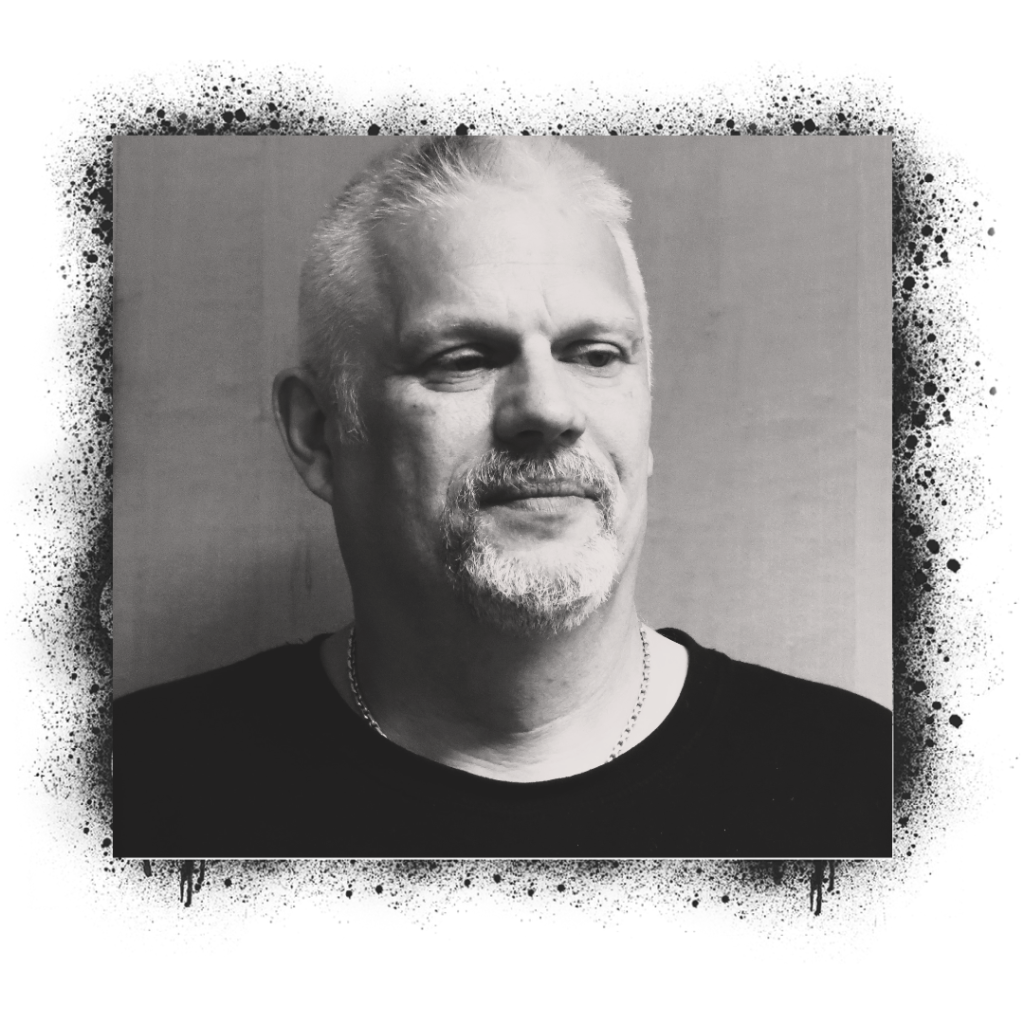 Brett Scarrott
Brett grew up in North Oxford, and from a very early age was interested in music, discovering his Aunts copy of The Sweet's Fox on the run single, and playing it to death. Moving forward he then had a friend who introduced him to Black Sabbath, Hendrix, and that was it, rock music. Buying records from Woolworths, and various other record departments, Brett was listening to anything LOUD. Motorhead came onto the scene, around the time of punk, and although he did like some of the punk music, rock was my number one priority. Gigs, of course, gigs – in 1978, Brett attended Black Sabbath with guests Van Halen – that was loud, couldn't hear for days! Some of his favourite artists are Saxon, Motorhead, Dumpy's Rusty Nuts (remember them), and loads of new and exciting bands!
Brett There Be Rock
13:00 GMT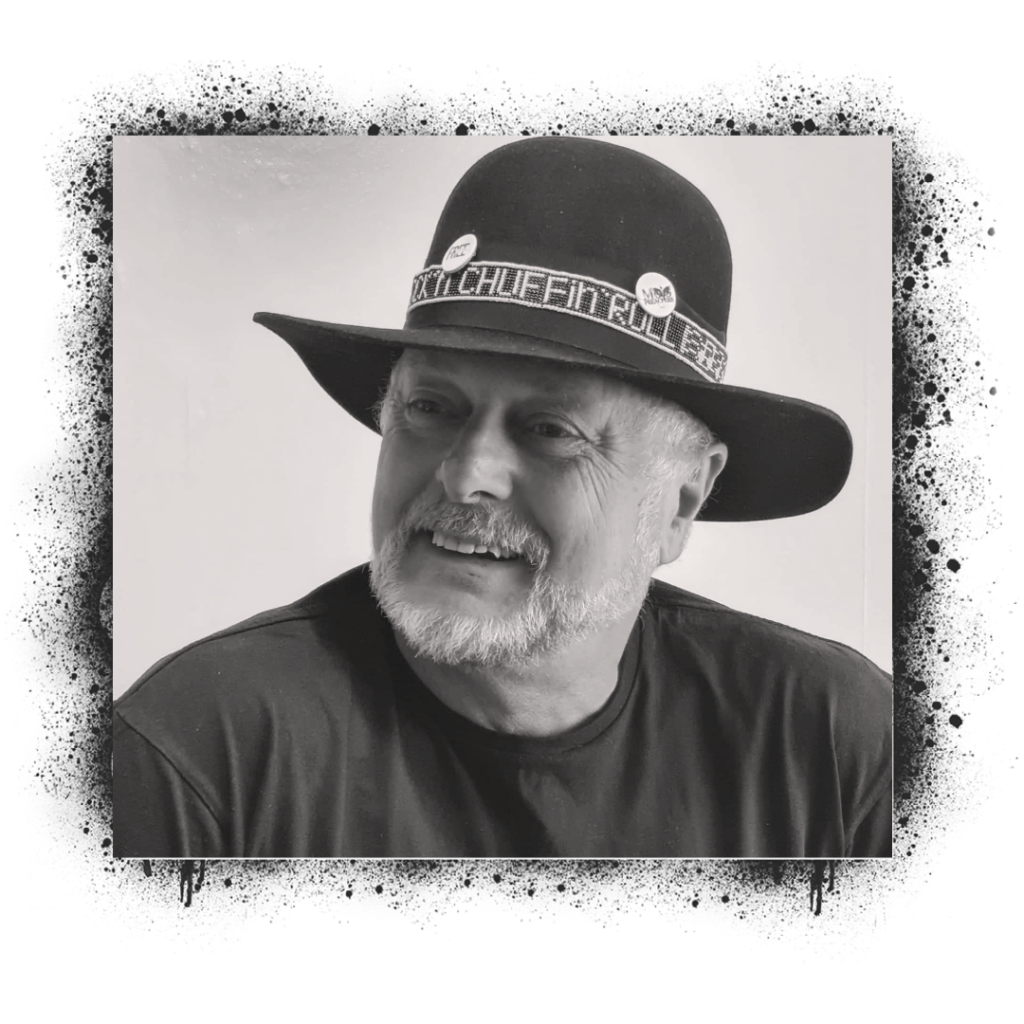 Beastie
As far as music goes Beastie has always felt extremely lucky to have been brought up in the 60s and 70s, the
heart of great music, in ALL genres. Even though he has a deep love of rock and blues, that era threw out great music in every direction and Beastie soaked it all up. He now lives for music…as someone famous once said. His first love has always been rock but right from the start, it was the blues-tinged rock that grabbed every little piece of his heart. Led Zep, Free, The Rolling Stones and the older he gets the more in touch with the blues he becomes, and the deeper involved he gets in it.
The HRH Blues Show
15:00 GMT
Mike James
Bio Coming Soon!
Mike James Rock Show
17:00 GMT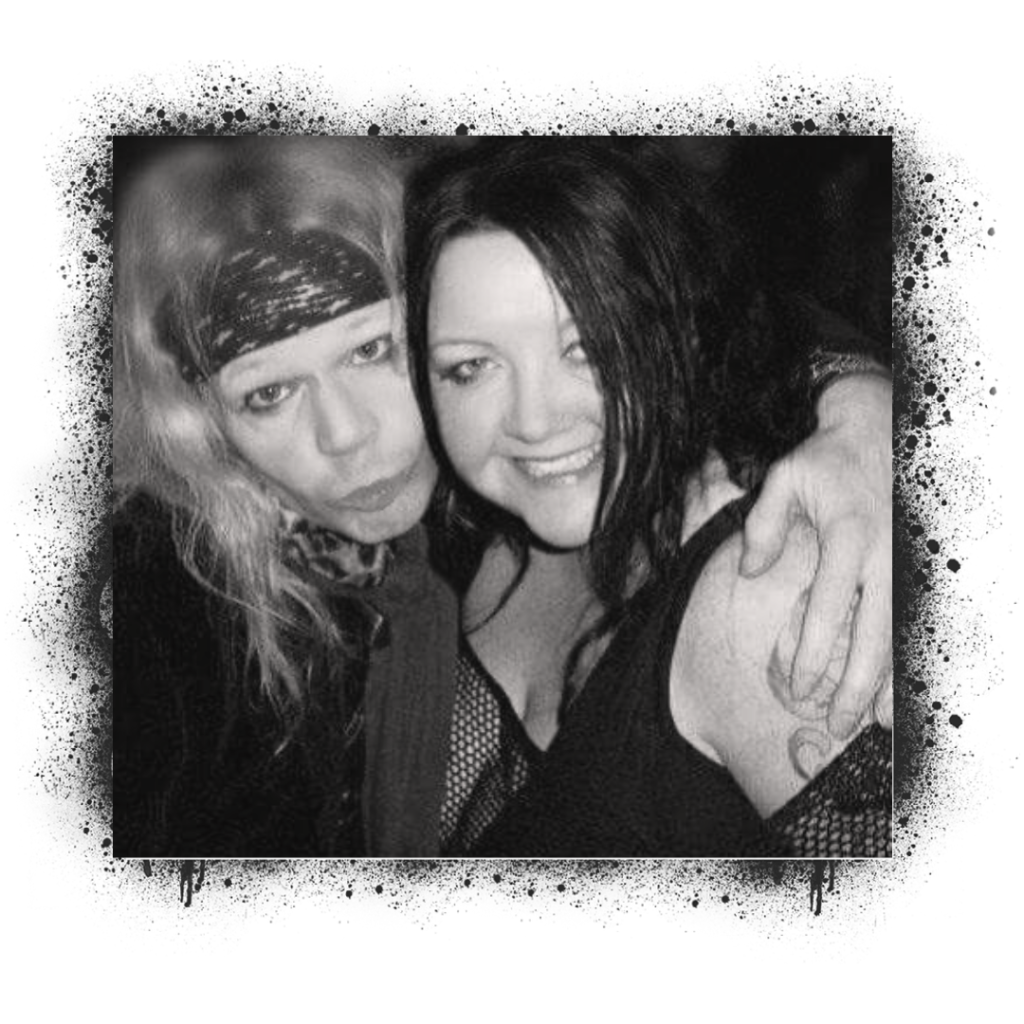 SteviRox & KatieRox
The Rox's have been DJing on-air together for nearly 10 years & also spent 6 years doing local rock venues as well as various events in and around Blackburn. In the past, they have helped organise and promote local events and festivals, alongside attending over 30 gigs and festivals annually for the past 15 years in the UK, Germany, Belgium, Spain, L.A. & New York. They are regulars at HRH Festivals and consider themselces social animals who love to live the rock n rock lifestyle with their friends.
The Roxx Show
19:00 GMT
Currently Playing:
Loading ...